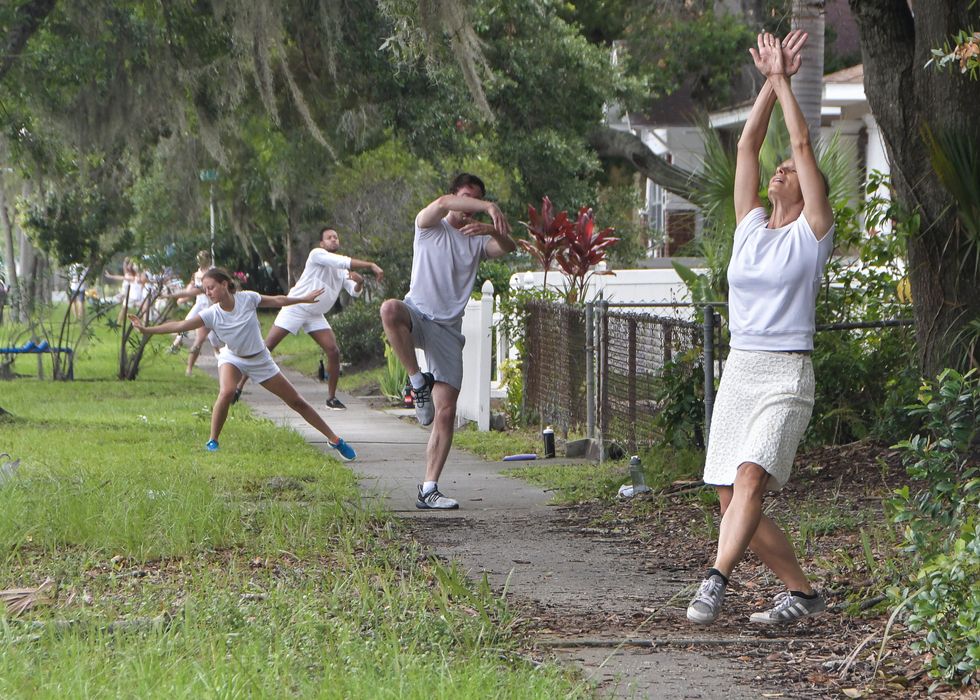 The desire to be back dancing in the flesh appears to be at a tipping point. In Florida, two choreographers and creative directors found a creative solution to socially distanced performances…with a difference!
Dance Linkages founder Andee Scott and Poetica artistic director Amanda Sieradzki co-directed and produced a series of dance performances called 'Dance in the Time of Coronavirus'.
"For three months dancers were pretty much confined by a zoom screen," said Sieradzki. "While having these virtual spaces has been wonderful to do that, we know as choreographers and as dancers, it is just as important to have that live component as well, to kind of remind us of our humanity."
The first performance took place on 13th June. Twenty-four dancers spaced 7 metres apart performed to cyclists and pedestrians in an artsy neighbourhood of St Petersburg. Scott choreographed a three-minute spiralic movement phrase with a contemplative texture which carried dancers along pavements of the neighbourhood. The routine was repeated 25 times over the course of the hour.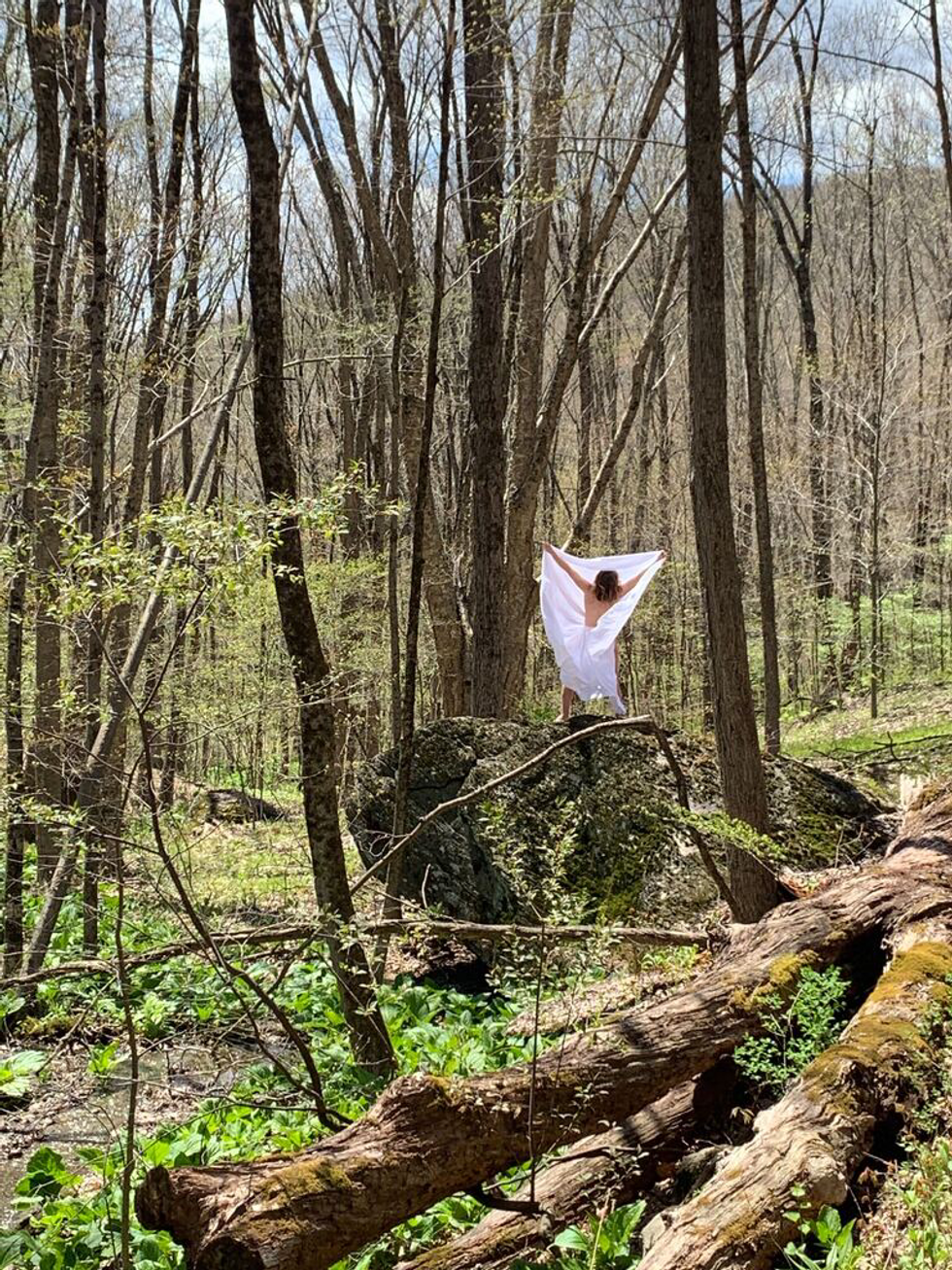 Scott, a professor of dance at University of South Florida, and Sieradski, an adjunct professor at University of Tampa had no difficultly in carrying out rehearsals remotely. They marked out the dancers' starting positions on Google maps so they knew where to stand and their Zoom teaching calls made in-person rehearsals unnecessary.
In the evening the performance was repeated, but this time with the audience members in their cars. The dancers then headed to an
open field to perform a similar routine based on circular formations giving bikers and walkers an opportunity to wind and weave through the open field for a truly immersive experience.
Sieradski and Scott have since been in talks with Lynn Lane and Jennifer Mabus, co-founders Transitory Sound and Movement Collective with the ambition of recreating the performance on the streets of Houston. In August, Transitory Sound and Movement Collective will take over an iconic skyspace for a 12-performance of rotating groups of solos and duets of quarantining couples.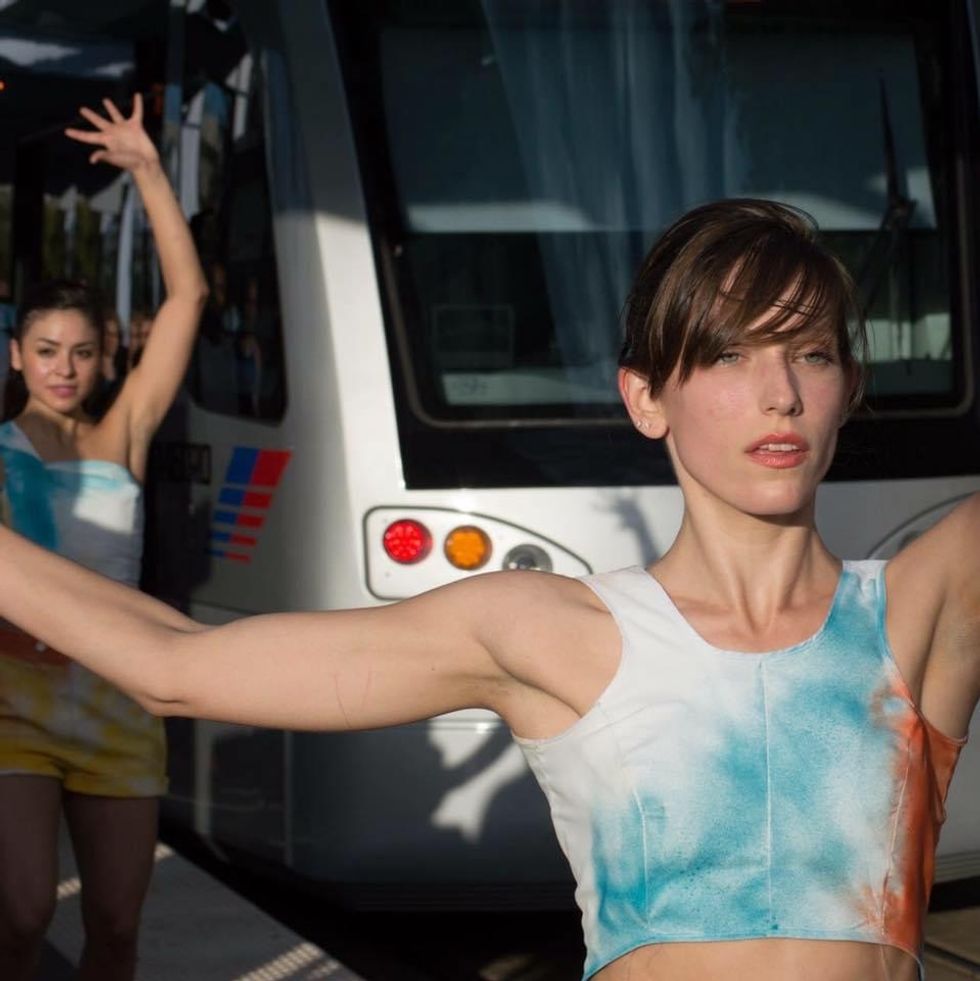 Co-artistic director of Pilobolus, Renee Jaworski, has also been thinking of ways to reconnect with the community through their  Five Senses Festival, now in its third season. The planned performance will take place on a historic farm that sits on the banks of a sleepy river. The audiences will arrive in their cars and have the choice of remaining on their cars, or walking whilst keeping social distance from other audience members. Their guide will take them on a safari-like experience where they will be guided along roads that wind through woods which will lead them to different stage-like areas to watch short solo or small-group performances.
Read more about dance companies' creative solutions to socially distanced performances here.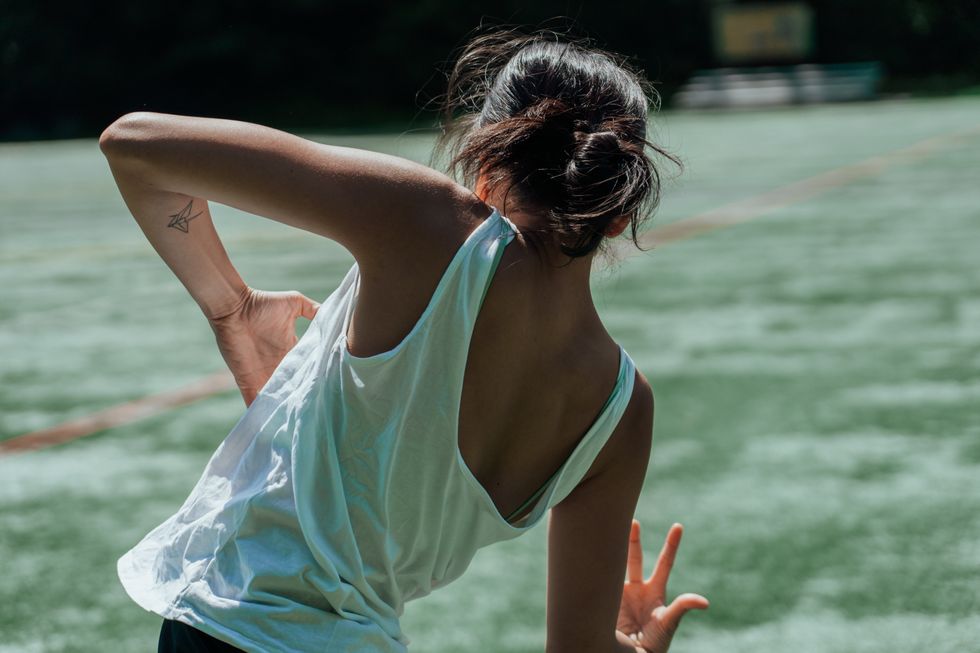 Image credits:
1: Dance Linkages in EPISODE #1: REVERBERATION Tom Kramer, Courtesy Dance Linkages.
2: Video: https://www.facebook.com/DanceLinkages
3: An earlier Pilobolus performance Emily Kent, Courtesy Pilobolus
4: Whim W'Him rehearsal Stefano Altamura, Courtesy Whim W'Him
5: Jacquelyne Boe and Danielle Garza in Lydia Hance's METROdances  Jonathon Hance, Courtesy Frame Dance